Welcome to Friday!! I'm not sure whether or not I will switch my Freebie day to another one or incorporate it with my FAVORITE Friday Blog hop!
This weeks Mommy Madness Friday Blog hop is to show your mommy madness moment! Well here goes!
We were on the rim of the Grand canyon trying to get a good pic. As you can see I was telling my husband to "just take the damn picture" because I had two crying kids that WERE NOT willing to cooperate!!! Looking back now it was funny but I was really mad then because how often do you get to a vacation destination to take such a beautiful picture?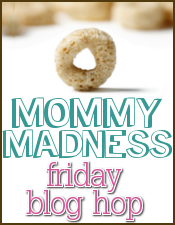 Now here are some freebies for you! Happy Friday!